Furnitures: kitchen cabinet, bathroom cabinet, wine cabinet, wardrobe, desk & bench
Others: exhibit booth, door & window, wall cladding, partition and many more.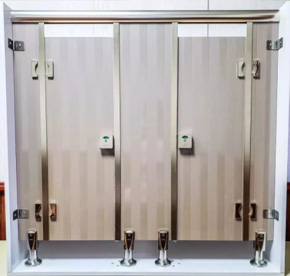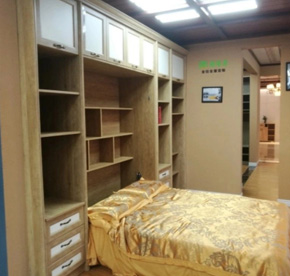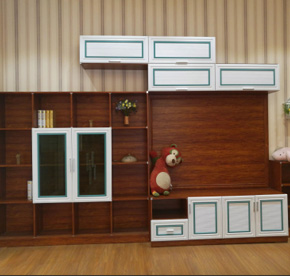 Benefits of PUR Lamination
• Virtually seamless visible glue line with no tacky edge
• Excellent balancing when adhering materials to front and back of core
• Superior bond strength compared to contact adhesive and cold press adhesives
• Superior water-resistant bond compared to contact cement and cold press glues
• Excellent machinability
• Manufactured to order in our in-house facility
• We provide fast, easy turn around domestically and internationally
Surface Lamination
1. Laminated Film Options: HPL Sheet, High Glossy Film, Acrylic Sheet, Aluminum Sheet, Pvc, Paper, pet film, etc.
2. Adhesive: Adopting Imported High quality adhesive for the bonding; No formaldehyde and benzene elements, strong adhesion of 40-100 N/cm2 ,, safe and eco-friendly.
3. No delamination under the application environment of -40°C - 100°C.
4. Accepting in-house lamination processing on supplied materials or outsourcing materials.