Furnitures: kitchen cabinet, bathroom cabinet,
wine cabinet, wardrobe, desk & bench
Others: exhibit booth, door & window,
wall cladding, partition and many more.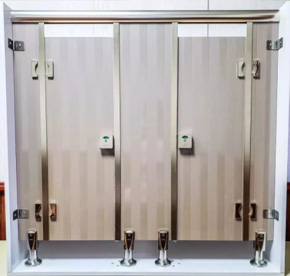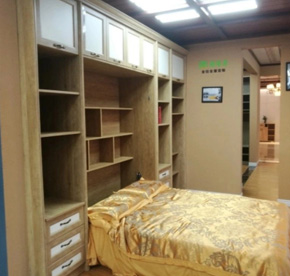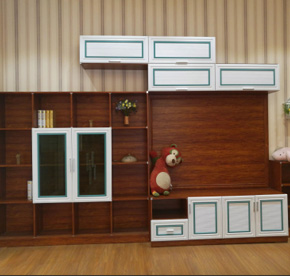 What is PUR ?
PUR is made from polyurathane, and is a string of polymers that share similar chemistry, typically linked together by urethane (the reaction product of an isocyante and alcohol).
PUR or Polyurethane Resin is called 'ideal type of chemical adhesive' because it has various and excellent physical properties such as water resistance, chemical resistance,
oil resistance, resistance to bacteria & ozone, and heat resistance as well. Its best point is the adhesive strength, that is applicable to diverse kinds of lamination materials.
Surface Lamination
1. Laminated Film Options: HPL Sheet, High Glossy Film, Acrylic Sheet, Aluminum Sheet, Pvc, Paper, pet film, etc.
2. Adhesive: Adopting Imported High quality adhesive for the bonding; No formaldehyde and benzene elements, strong adhesion of 40-100 N/cm2 ,, safe and eco-friendly.
3. No delamination under the application environment of -40°C - 100°C.
4. Accepting in-house lamination processing on supplied materials or outsourcing materials.