In the modern era, the construction industry is also emerging with new materials due to daily advances in technology and research, and this is no exception. One of these materials in the construction industry is Wood Plastic Composite (WPC). It is an ecological material that is replacing natural wood and plywood. Next, the WPC foam board supplier will share them with you.
What is the WPC board?
WPC board is a highly durable and safe material used for construction purposes. It is a mixture of wood fibers/wood flour and thermoplastics.WPC panels are also made of inorganic fillers and plastic composites. Wood and plastic composites can also be used as a strong, high-quality coating option.
It is a composite material that constitutes a waste of wood fibers and thermoplastics. They are mixed to form a base material with a thick consistency. It is then extruded and molded into the different shapes and sizes required. In percentage terms, it contains 70% virgin polymer, 15% wood flour (fibers), and the remaining 15% additives.
Applications of WPC Board
WPC board has a wide range of uses and applications for outdoor deck flooring, fencing, door and window frames, and outdoor landscaping. WPC doors are used for flooring, decking, railings, fencing, landscaping, windows, doors, exterior or interior trim layers, manufacturing window, and door frames, preparing strong and well-designed structures, mixing floor furniture, etc.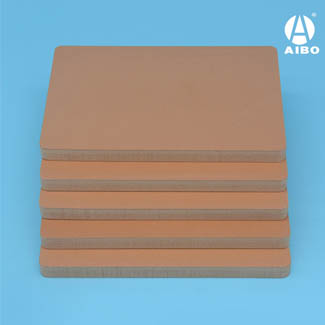 WPC Foam Board
What is the WPC Foam board?
WPC foam board is a kind of building material made of polyvinyl chloride, with features as waterproof, flame retardant, acid and alkali resistance, light, heat preservation, noise insulation, and shock absorption. It has the same processing method as wood, but compared with the processing performance it is far more superior. Therefore, related products such as PVC Foam board and WPC Foam Board can be the ideal substitute for wood, aluminum, and composite board. Furthermore, the surface is very smooth and of high hardness, which is not easy to be scratched. For this feature, PVC Foam Board and WPC Foam Board can be the prime choice in making furniture. If you want to know about the wholesale WPC foam board, welcome to contact us.
Functions of WPC Board
The following lists the various functions of WPC panels.
The look and feel are similar to natural wood. It requires less repair and maintenance as it does not warp/fold or split into small pieces like natural
It is a highly durable material as it is extremely moisture resistant
It is also resistant to termites and fungi.
It does not corrode easily and does not deteriorate or lose its composition.
Because it is made up of recycled plastic and wood scraps, it is a sustainable green material.
There is a larger nail, set screws with WPC when compared to natural wood, and fasteners.
It is becoming more and more popular as it avoids unnecessary logging and makes use of waste materials in a very beneficial way to make improved building materials. One tree is saved for every ten WPC cards.
Importantly in comparison to conventional plywood and MDF boards, WPC board doesn't need a compulsory lamination for end-user applications. These boards can be directly applicable with beautiful and technical harden surface properties in comparison to even high-pressure laminate applied surfaces. WPC PVC foam boards can be directly printed and UV coated for surface decoration. Ultraviolet treatment on the surface gives long life in comparison to HPL coated surfaces of MDF, Particleboards, and Plywood. The moisture-proof structure of WPC boards gets more mileage with Printing and UV coating.
Versatile product thickness ranges from 4 mm to 20 mm and various colors can be made available for a variety of direct applications again. These solid or plain colored WPC boards are surely replacing the product coated with HPL (high-pressure laminate conventionally known as Sunmica and Formica as generic names).