PVC foam board and laminate have many similarities and many differences. They are both synthetic materials made from plastic. As the name implies, PVC or polyvinyl chloride is used to make PVC foam boards. Composite panels, on the other hand, contain different types of plastics (which may include polyethylene or polypropylene) as well as wood flour or bamboo flour. Composite panels containing wood flour are also known as WPC or wood-plastic composite panels. Here are some of the differences between PVC and WPC laminates.
Linear extension/expansion
The PVC foam board does not contain any additives that may help it prevent the linear expansion of the board and the underlying molecules when applying heat to the board. As a result, the long-chain molecules will expand on their own when heat affects them. The expansion may be significant and may make the use of the board dangerous. On the other hand, composite panels consist of wood flooring and plastic and contain certain additives that prevent expansion. As a result, they maintain their length and structure even in the presence of heat and warmth for extended periods of time.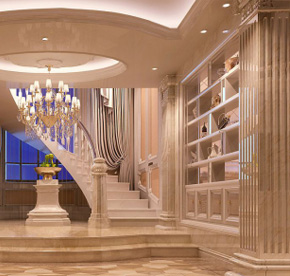 WPC Celuka Foam Board
Easy to install and use
Wood-plastic composites offer greater flexibility and can be easily bent, routed, and torn to fit the contours of any space. On the other hand, you can't route the edges of a PVC board, or even need more tools to make any modifications. Therefore, if you want to fit the board perfectly into the available space, you need to prefer WPC boards.
Appearance and Aesthetics
PVC boards exhibit synthetic uniformity. Because WPC laminates have wood dust, they have true wood grain carving and imprinting, presenting a more natural and realistic color that is more pleasing to the eye. of laminates and boards, thus improving the aesthetics of any given space.
Water and Moisture Resistant
Both WPC boards and PVC boards offer excellent moisture and water resistance. Because WPC boards also resist temperature changes better and do not expand or contract with temperature changes, they are even better than PVC boards when used in wet and humid conditions.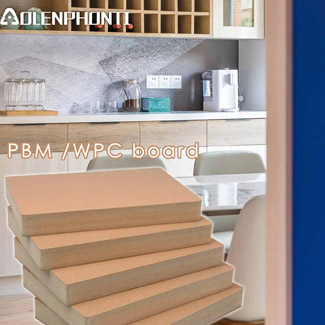 WPC Celuka Foam Board
Anti-slip
WPC boards offer better slip resistance due to their built-in wood grain. If your deck is located in a rainy area or exposed to water, you should prefer to use WPC boards because they reduce the risk of slips, accidents, and falls.
WPC boards offer several advantages over PVC boards. There are differences between the two boards because of the different molecular grade compositions of the boards. WPC boards are more finely processed and also contain the necessary additives to make them more useful even under adverse conditions.
We have emerged as the innovator and leading manufacturer of a range of WPC Foam boards. PBM(Plasticizable Biomass Material) board is manufactured by using high-quality approved recyclable material and revolutionary technology under the supervision of our professionals. Its raw material composition mainly includes straw powder and resin powder. Finished products contain zero percentage of glue element, without formaldehyde and benzene. They are 100% recyclable, waterproof, low-maintenance. The offered boards can be provided in different specifications to fulfill the special requirements of the clients.
If you want to get more information about the best WPC Foam boards for sale, welcome to contact us.