What would you do if you were told that you could replace traditional building materials such as wood, concrete, and clay? Well, the answer is yes. PVC has replaced them. It seems that these building materials are widely used in industry and are preferred for a variety of applications; however, we will learn more about the advantages of PVC foam board over plywood. And, since we are in an era that relies on constant revolution, it has become a trend to keep updating and upgrading as time goes on. So, let's get right into the guide to best understand and cover the blog post in the best way possible.
Thus, as far as PVC sheets are concerned, you can always consider them as the best and leading alternative to wood. Moreover, you can make it by molding and press molding rather than delving into technical details. And, again, what makes it more demanding and important are the additives that make the material ideal and significant for a variety of home and office applications.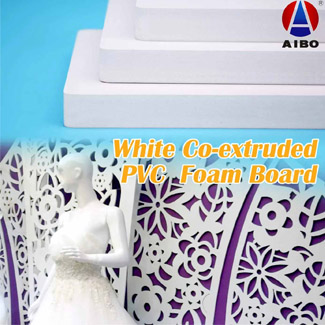 White Co-extruded PVC Foam Board
Preparation of PVC sheets
PVC sheet consists mainly of the chemical composition polyvinyl chloride. In general, you can use these boards in the furniture, construction, and advertising industries. They are lightweight and super durable; in addition, they are resistant to moisture and corrosion.
Use of PVC sheets
Would you now like to have a better understanding of the uses of PVC sheets? Well, here are the instructions that you definitely need to be aware of or consider at this time.
Whether it's the ceiling of a car, bus, or train, you can use them here for maximum performance and efficiency. If you want to build exterior siding, use PVC panels as the only means to get the job done. If you have construction sites, garage doors, POP displays including exhibition spaces, and signage, using these panels will always maximize the sustainability and durability of your project.
What's more, home interiors can use PVC foam panels at the same time.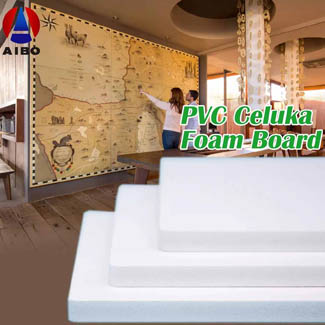 PVC Celuka Foam Sheet
The strength of PVC panels
No matter which PVC panels you use, they will always enhance the use of these panels. The properties and materials used to prepare PVC panels will always enhance their strength, which is how it becomes one of the cost-effective, super attractive, and impressive materials that can replace building materials such as wood, concrete, and clay.
Benefits of PVC sheeting
In addition, PVC is a widely known and popular plastic that can be used for a variety of building and construction purposes. The best part - PVC sheeting made from PVC plastic is lighter, cheaper, and worth using, and has many advantages to look out for and consider. With that said - here are the benefits you should know about.
Sound insulation
Fire resistance
High hardness
Weather resistance
Thermal insulation
High strength
Anti-vibration
Sound absorption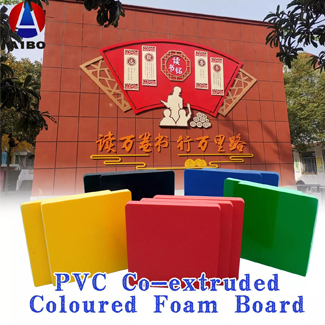 PVC Co-Extruded Sheet
PVC sheet vs. plywood
Put it this way - let's discuss everything you need to know about PVC sheeting for better understanding. And, here are the tips you need to take a quick look at. Unlike plywood, PVC sheets are highly valued for their high quality, lightweight and waterproof properties.
Simply because of the structure of PVC polymers, PVC sheets can manage to remain durable and sustainable, which further ensures their efficiency for their very intended use, unlike plywood. Because PVC sheets are moisture and corrosion-resistant, you can use them primarily for construction and various building-related operations, unlike plywood.
The best part you will find is - PVC sheets are self-extinguishing and unlike plywood, they will never catch fire.
Aibo is a foam board supplier, We are specialized in R&D and manufacture of board products such as PVC foam sheets, polystyrene foam sheets,s and PVC colored foam sheets which are more lightweight, environment-friendly, economical, healthy, and convenient. Welcome to contact us!
&nbsp