Advertising signboards are not just for advertising, but also represent the image of the store brand. Therefore, merchants pay special attention to the design of advertising signboards. Their design style directly reflects the nature, cultural heritage, and strength of a store.
So what are the types of the bottom plate of door head advertisement sign? Red PVC foam board supplier shares with you.
1. Three-dimensional gusset
The three-dimensional buckle board is a three-dimensional decorative board with full personality. Its shape is stylish and simple, and the three-dimensional sense and layering coexist. The three-dimensional buckle board can produce a variety of graphics and texture buckle plates according to different molds. Various types of boards can be freely combined. There are dozens of colors for you to choose from to meet various personalities. The three-dimensional gusset is fire-retardant, washable, and easy to install. The three-dimensional effect presented by different monoblock combinations is extremely eye-catching.
2. Color steel buckle board
The color steel buckle board is rich in color, bright and not easy to fade, strong, and various types of fonts can be installed on it; the production and installation are fast and convenient, the layout effect is simple and outstanding, giving people a bright feeling.
Color steel gussets are divided into three categories: rounded corners, right angles, and square shapes. The length can be arbitrarily customized according to requirements and can be installed horizontally and vertically. The formed galvanized color-coated plate and the corresponding keel will splice the color steel buckle plate into one. Using different keels can assemble the effect of the buckle plate gap from 0-60mm. The high-cost performance makes it occupy a certain market.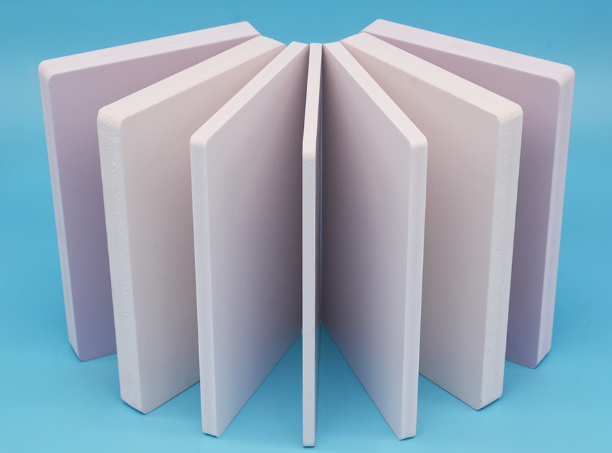 3. Signboard
The signature version is exquisite in appearance and fast in installation. It is made of galvanized steel sheet as a raw material, which is strong and impact resistant. The installation structure is highly sealed, the plates can be seamlessly connected, and the safety and performance are of high quality.
4. Painted glass
Painted glass has water resistance, strong adhesion, color selectivity, and stain resistance, and is easy to clean. It can be applied to glass countertops, glass image walls, glass background walls, glass fences, store interior, and exterior space design, etc. At present, the market is widely used.
Fifth, aluminum composite board
There are many types of aluminum-plastic panels to meet your selection needs to the maximum. The material is easy to process, has good flexibility, and does not damage the topcoat. It also has super fire protection, impact resistance, and sun resistance.
6. PVC Foam Board
The carved patterns of PVC boards are diverse, and customers can choose different styles. The color of the material is mainly black and white, which can be painted, and there are different color options. It can be used on different occasions to achieve different visual effects. The overall effect is generous, eye-catching, and novel.
And PVC foam board has certain weather resistance, not easy to deform, not easy to fade.