KT board supplier shares with you.
3) Particleboard
Material: Particleboard is a kind of particleboard. It is a synthetic board made of wood or other lignocellulose fragments and glued under the action of heat and pressure after applying an adhesive.
Advantages: The decorative performance is relatively strong and the processing performance is good; the plate strength is relatively high and the stiffness is good, and it is not easy to bend when hanging thick clothes;
Disadvantages: the surface is not smooth; the flatness of the solid wood particle board is not as good as the density board, and it is more difficult to make the arc and shape.
Applicable: cabinet door, mainly laminate.
4) Ecological board
Material: The base material is spliced solid wood (such as Malacca, Chinese fir, tung wood poplar, etc.), and the face material is a melamine-decorated board, also known as wood board and large core board.
Advantages: The melamine paper of the face material is resistant to high temperature, acid, and alkali; therefore, the surface of the board is not easy to change color and peel, and it is easy to process into a veneer with different styles and strong texture.
Disadvantages: in a humid environment, deformation will occur; the average quality of the wood will also be moldy and insects and the nail holding force is poor;
Application: cabinet, such as wardrobe.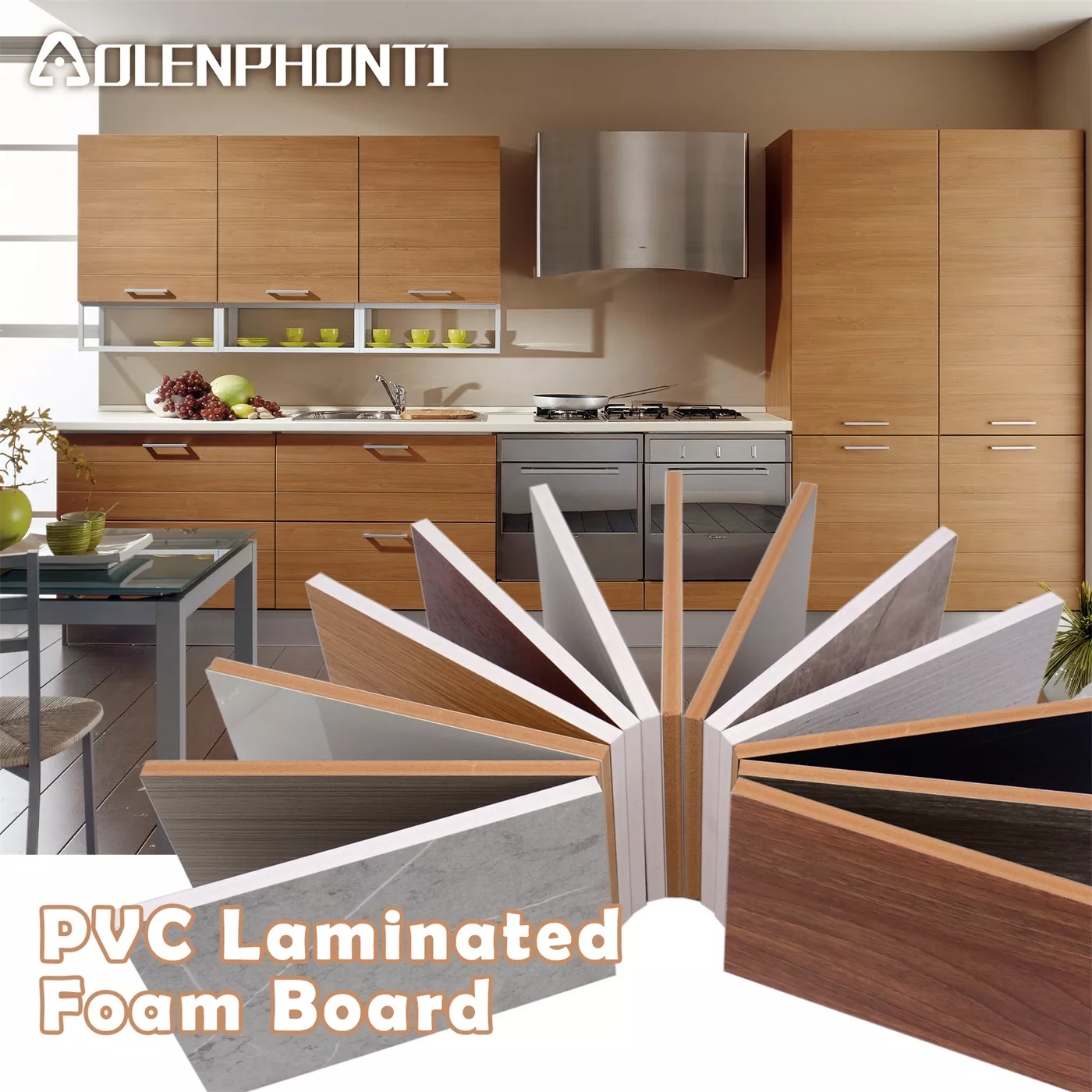 5) Multi-layer board
Material: It is made of three-layer or multi-layer veneer paste by hot pressing.
Advantages: high hardness, stable structure; elegant appearance, good hand comfort, moisture resistance, and nail-holding strength are better.
Disadvantages: The use of poor quality glue in the production, the plate is prone to separation and deformation, resulting in a reduction in service life.
Application: Load-bearing cabinets such as bookcases, kitchen cabinets, etc.
6) Biomass board
Material: The raw material of the base material is a new type of biomass board composed of nearly 60% straw raw material, more than 30% common salt and mineral oil, and processed by high temperature, high pressure, and mechanical extrusion technology.
Advantages: It has the properties of waterproof, flame retardant, 0 formaldehyde, high-temperature resistance; a variety of decorative surfaces such as PETG, aluminum plate, PVC, fireproof board, etc. are available, and the texture is realistic.
Disadvantages: easy to be confused by consumers with ecological boards and density boards.
Application: cabinet, bathroom cabinet, balcony cabinet.
Our company provides laminated board.