Aibo product introduction- Paper foam board
Foamboard is main product of the sign and graphics industry. Lightweight and versatile, this rigid printable board offers many options in facings,
core materials and grades. Aibo offers a wealth of foamboard solutions – you can count on us to help you find the right material for your
short- and long-term applications, such as direct printed signage, dimensional lettering, mounting and backing for framing photographs and art, packaging, and more.
Foamboard ( HK Series) typically consists of an extruded polystyrene foam, sandwiched between white clay coated paper facing materials.
It is Ideal for a wide variety of short-term graphic arts applications including point-of-purchase displays, exhibits, temporary signs, models, presentation boards, photo

mounting and picture framing.
Thickeness : 5mm , 10mm Size: 1220x2440mm Colour: White Application: Interior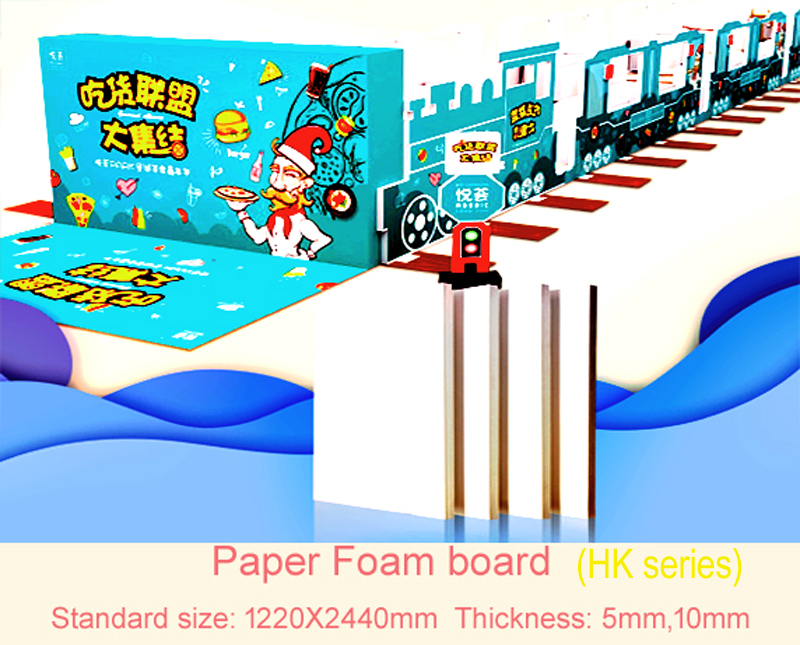 Contact: Paul Leung Mobile/ Wechat/ Whatsapp No. : +86-13702859820