Aibo offers a wide range of PVC foam board products that provides consistent quality and comes in various thicknesses, colors and sizes.
Today, We are going to introduce one of our star products that is particularly suitable for printing, displays, and screen printing applications.
It is called Co-extruded PVC foam board.
This pvc foam board is an innovative co-extruded multilayered PVC sheet that combines the ultra-smooth surfaces of solid PVC with the lightweight,
easy-to-use characteristics of a foam PVC core.

Its uniform surfaces are bright white allowing for the most vibrant color reproduction, with excellent ink-adhesion for digital and screen printing applications.
Aibo co-extruded pvc foam board is easy to fabricate. It offers excellent mechanical strength and chemical resistance, making it the ideal sheet for your retail signs and 3D structures,
POP displays, exhibits, and more.
Printers and advertisers will also benefit from the durability and flexibility of Co-extruded PVC foam board. It's ideal for signage and is the perfect element for structures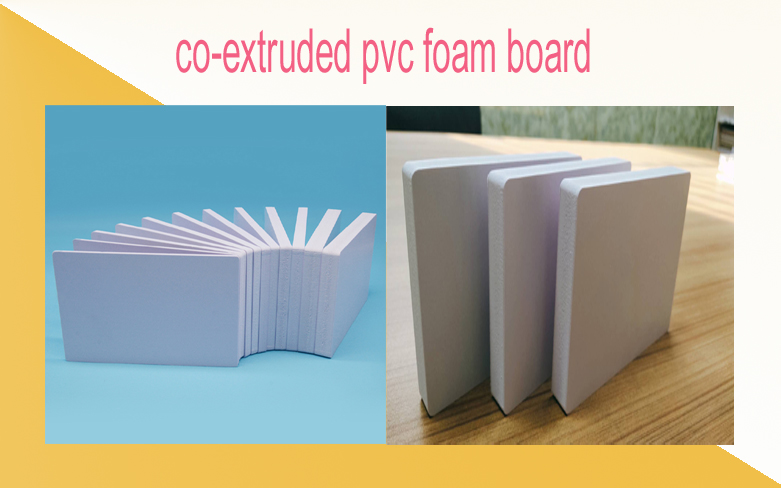 Product descriptions :
Standard sizes : 1220 x2440 mm
Thickness: 3mm , 5mm, 8mm,10mm , 12mm, 15mm, 18mm
Standard Density: 0.45 g/cm3
Color: White
Typical Applications:
Digital and screen printing /Display panels / Hoardings and advertising boards
Interior and exterior signs / Wall graphics /Exhibits and kiosks
POP and retail store displays & signage /Routed and relief lettering
Industrial and construction signs / Fabricated and structural parts
Flat cut foam PVC letters
Contact: Mobile/ Wechat/ Whatsapp No. : +86-13702859820