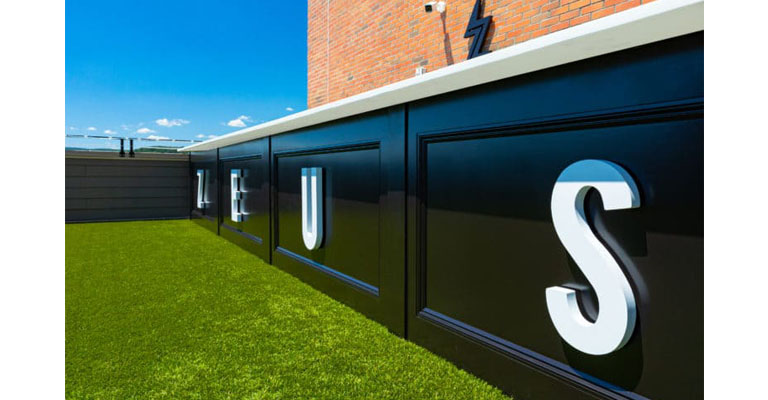 PVC Trim

PVC trim has an overall natural white color, making it an excellent choice for exterior trim around your home. The bright white color contrasts with the dark color and is easy to keep clean. One of the biggest advantages is that it does not require painting, but this is encouraged because it adds long-term durability and prevents weathering effects.
We experienced four seasons in New York's beautiful Hudson River Valley. This includes heavy snowfall and several weeks of hot summer days with winter temperatures in the teens to 40 degrees. The PVC foam board stands up to the elements and looks beautiful all year round.
You may already know some of the excellent qualities of PVC trim, but all of the features listed here by the foam board supplier will convince you why PVC trim is superior to wood in almost every possible way.
1. Durable
If you choose decorative PVC panels for the exterior of your home, they will require little maintenance for years or decades. It is not reactive to the exterior or adverse weather effects and is virtually inert. Therefore, it will last much longer than its alternatives. The only situation in which these panels may corrode is if they come into direct contact with strong acids or chemicals, which is highly unlikely.
2. Affordability
Some people may argue that PVC foam sheet is cheaper than some wood trim! They may say that wood is actually much cheaper than PVC trim. However, they forget the fact that wood also requires regular maintenance and repair.
While the initial investment for PVC trim may be slightly higher, it does not require regular maintenance or painting. It can last for years without any additional attention or investment from the homeowner or resident. Therefore, the cost in terms of replacement or maintenance and contractor labor is much lower in the long run, which ultimately makes PVC trim much cheaper than wood trim. Let's not forget the peace of mind that comes from not having to worry about maintenance. If you want to get more information about the wholesale foamboard, welcome to contact us.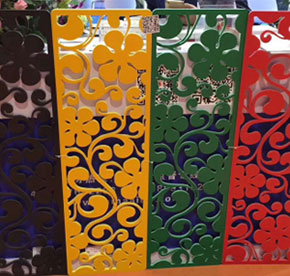 Colored PVC Boards
3. Colored PVC boards
It can be painted any color, such as red foam core, provided you use the recommended type of paint and consider expansion and contraction. This opens up a range of optional styles for your home. However, due to thermal expansion, we recommend using a lighter color for PVC trim.
In addition to this, PVC trim does not require finishing after the installation as it does not need to be painted. It is manufactured with a large number of UV-resistant additives that keep its color intact for a long time.
4. Waterproof
Wood paneling is susceptible to water damage. Wood absorbs moisture from the air and ground and tends to swell or rot. PVC panels are water-resistant and do not react to moisture in any such way. the average water absorption rate of PVC is 0.5%, compared to over 8% for some types of wood. Therefore, waterproof foam board will not warp, rot, decay, or swell like wood.
5. Fire Resistance
Unlike wood trim, PVC trim is flame retardant. The fireproof foam board is non-combustible and a self-extinguishing material, so it will not perpetuate a fire.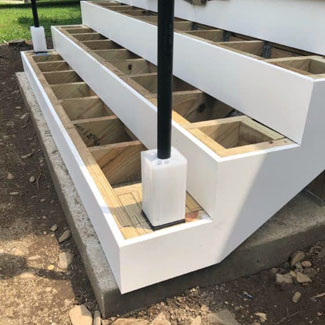 PVC Trim
6. Mold and mildew resistant
Unlike wood and some other natural materials, PVC does not react to water. Water can cause mold to form, especially on materials such as wood, while PVC is almost 100% resistant to mold formation on panels. Mold can only grow on the surface of PVC, not inside, which is a major contributor to corrosion and decay. Keep in mind that mold can grow on any surface, but the fact that PVC will not rot due to mold is an important benefit.
7. Termite Resistance
Wood is food for termites, ants, and other pests. These pests will feast on your wood trim and cause it to be damaged. Woodpeckers will peck at it all day, leaving large holes.
To prevent this, wood requires additional expense to purchase wood pretreated with chemicals or injected with termiticides to avoid termite infestation. Despite the completion of all such treatments, they may still be ineffective in certain weather conditions. In such cases, the homeowner has no choice but to replace the wood trim. PVC does not have properties that attract termites and other pests. It also prevents insects from setting bases on the panels of your home.
After learning all these points about this material, it is an understatement to say that using PVC building materials is the most practical solution for homeowners. Using it for your home will help you avoid so many problems and maintenance issues in the future. On top of that, it's a one-time investment that will last nearly a lifetime. If you want a beautiful, customizable and easy installation and maintenance experience, PVC is the way to go! If you want to get more information about the wholesale colored PVC boards, welcome to contact us today or request a quote.