Advertising industry KT board and PVC co-extruded board are two commonly used display boards to achieve a wide range of publicity and use. Because the two materials are similar in shape, the KT board and PVC co-extruded board are often confused by many people, here is a brief introduction of what are the differences between the KT board and the PVC co-extruded board?
What is KT board ?
KT board is a decorative material that is comparable to wood. It is not only sturdy and not easily deformed and cracked, but also has many processing methods. Due to the rich colors and styles of the KT board, there is no need for painting when using it.
At present, KT board is usually used for the UV printing process, its color is more colorful, the printing material is special, the product is novel, and the market prospect is broader. KT board is mainly used in the advertising industry for exhibition boards, boards, advertising prints, etc.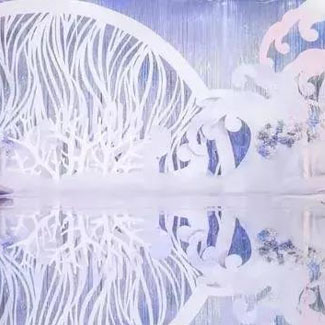 KT Board
What is PVC co-extruded?
White co-extruded PVC foam board is using the co-extrusion production process, which forms a sandwich board structure-the core is cellular PVC and both outer skins are rigid PVC. It a lightweight, expanded rigid PVC foam board that is used for a variety of applications including signs and display, exhibit booths, photo mounting, interior design, thermoforming, prototypes, model making.
What is the difference between the KT board and PVC?
1. Material is not the same
KT board is foam board, the outer layer is the board with PVC stickers, because the internal material is foam for complex modeling is not suitable for living, but also the internal use of foam, so the price is cheaper and lighter, reducing construction difficulties and weight. And good quality PVC co-extruded board is composed of internal PVC foam material and PVC veneer, which is characterized by dense, three or four times heavier than KT board, so the price is higher, better hardness, you can make more complex models.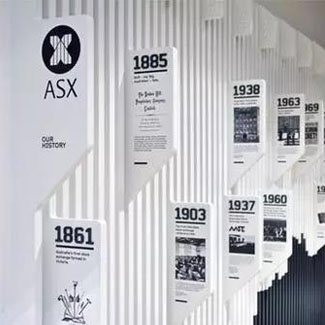 PVC Board
2. Different scope of use
KT board can be coated with spray paint, etc., can be widely used for promotional display art packaging, and even screen one-time printing. PVC co-extruded board is more widely used, can be used for passenger cars, interior decoration, ceiling panels, and construction panels, etc., can be used for advertising industry graphic materials and computer lettering, so the supply of PVC version is more widely used.
3. Different production process
KT material is soft, can not be printed directly on the board, so it needs to be attached to the paint, so a long time of wind and rain will lose color. PVC co-extruded board can be printed directly on the board, due to the high hardness, the printed image is beautiful. Various PVC co-extruded materials are comparable to wood and can be cut and pasted without cracking. Although KT board and PVC co-extruded board in the application of a certain similarity but KT board and PVC co-extruded board material is different hardness differences are more, in the use of attention to observation or can be distinguished clearly, in general, the material, the scope of application and production of finished products
The process method is the main difference between the PVC co-extruded board and the KT board.
Started from Chengdu Sichuan in 2003,Aibo aims to be "the leader of China's board industry" since its business beginning. We are specialized in the R&D and manufacture of board products such as PVC foam sheets, polystyrene foam sheets, and PVC colored foam sheets which are more lightweight, environment-friendly, economical, healthy, and convenient. If you want to get more information about the best KT board wholesale, welcome to contact us.