2020 was a very special year, the COVID-19 epidemic hit all walks of life, all Chinese enterprises were facing the great changes in the market economic .
How to solve the uncertainty ? How to break the dilemma?
From December 17 to 19, the middle and senior management and marketing personnel of seven companies, including Foshan Aibo, Foshan Kaibo, Hubei Aibo,

Chongqing Aibo, Zhaoqing Aibo, Guangdong Oulun and Guizhou xiongbo, were gathered to conduct a "professional training camp" for inner conversation
and plan development of action .
Every time we learn to solve problems, there is a spark of thought collision.
Every time we face the wind and rain, there are people walking hand in hand.
Every innovation and exploration, there are you and I persistent to the goal.
Even risk intimidates the reward , Aibo people still decided to do what he wanted to do .Aibo people have dream, courage, faith. Aibo people do not stay where he were.
They choose to move forward. They choose to find a new way and opportunity to safeguard and extend their business.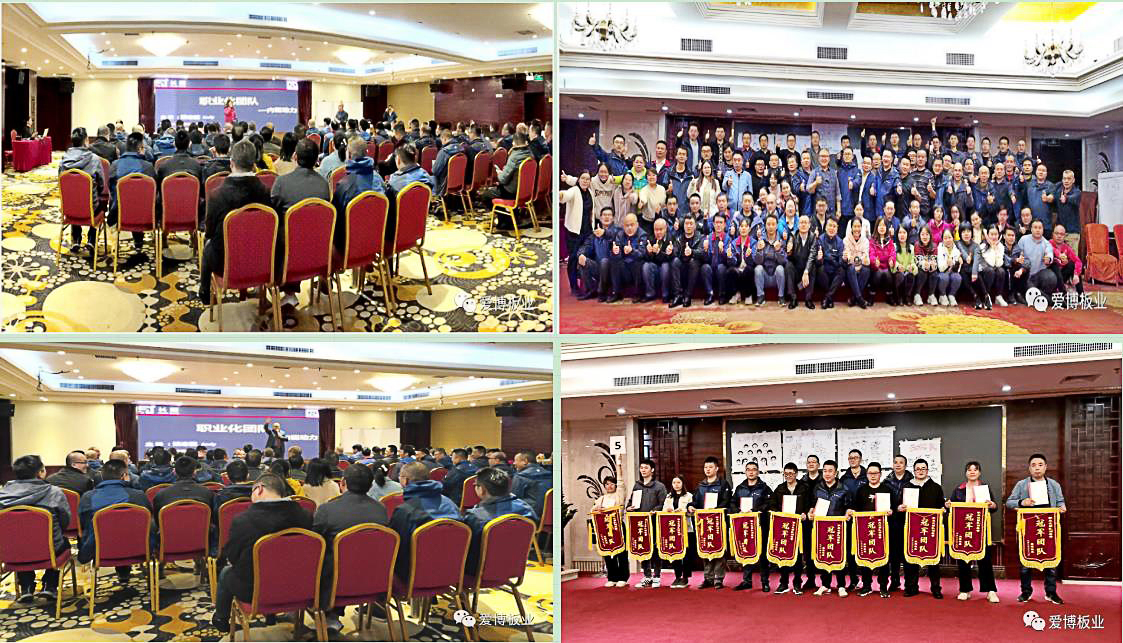 Aibo people stick to their original intention and are determined to move forward even it's hard and there is a struggle.

People is the greatest asset of Aibo Plates.