From July 8th to 11th, the long-awaited China CBD Fair (Guangzhou) arrived as scheduled. With the joint cooperation and support of all exhibitors and visitors from the industry, the curtain came to a successful conclusion.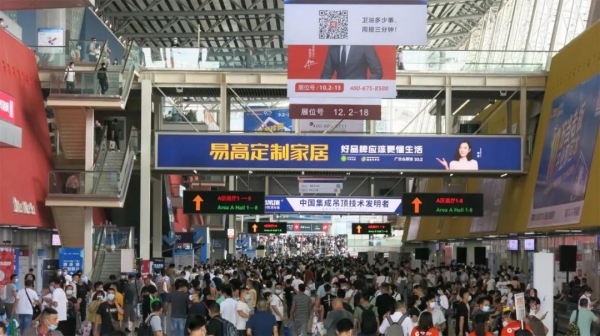 As the world's largest exhibition in the large home building materials industry, due to the epidemic, the China CBD Fair (Guangzhou) received eager attention from all sectors of society before its launch. After the opening of the exhibition, various factors including the scale of the exhibition, the flow of visitors, the display effect, etc., have lived up to expectations and exceeded expectations.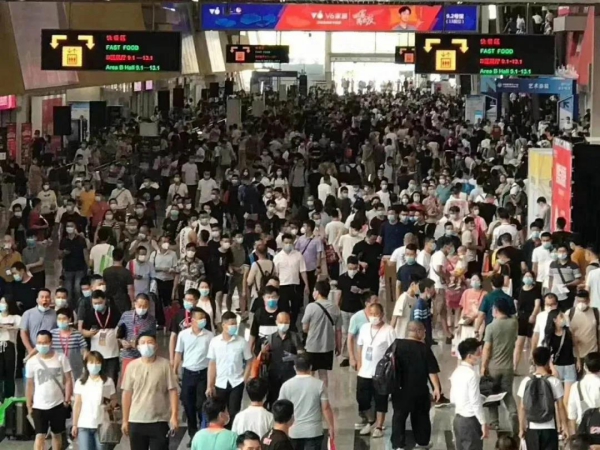 During the construction of the CBD Fair, Aibo appeared in booth 5.2-26 with a brand new image, and the popularity of the scene rose every day.
At our booth, everyone onlookers saw that the "grain wood" biomass panels soaked in water were intact as before, and the exhibitors and buyers were full of praise.
As the governing unit of China Wood Protection Association and the participating unit of "Antibacterial Functional Facing Materials for Hospitals", our company has been adhering to the research and development concept of "not cutting a tree, not containing a drop of glue", and has reached strategic cooperation with well-known universities, Rice husk, straw, and other raw materials, biomass are modified and formulated into a patented formula; then using international advanced production technology, through high temperature and high-pressure mechanical extrusion, fireproof, waterproof, insect-proof, formaldehyde-free, antibacterial, environmentally friendly, recyclable and recyclable; nailing, drilling, planing, non - cracking biomass substrate.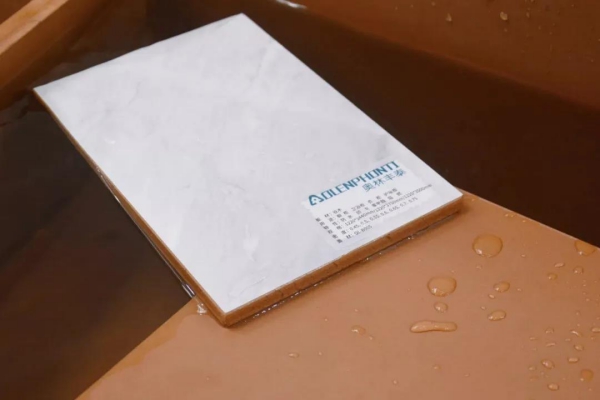 The ultra-low water absorption rate of 0.3% of "grain wood" biomass board surpasses the waterproof performance of the traditional board and refreshes the new standard of household board waterproofing.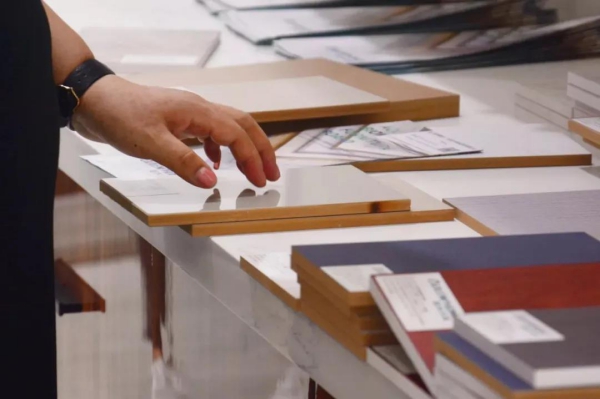 To living in antibacterial work into every detail product, our company using advanced foreign technology, the appressed, let base material with high antibacterial and style alternative PVC film, PP antibacterial film, PETG highlights film, all kinds of science and technology, wood, wood log, fire prevention board, aluminum plate, acrylic and so on a combination of various finishing materials, the combination of sheet forming 40 degrees below zero, not to take off layer water boiled not swell.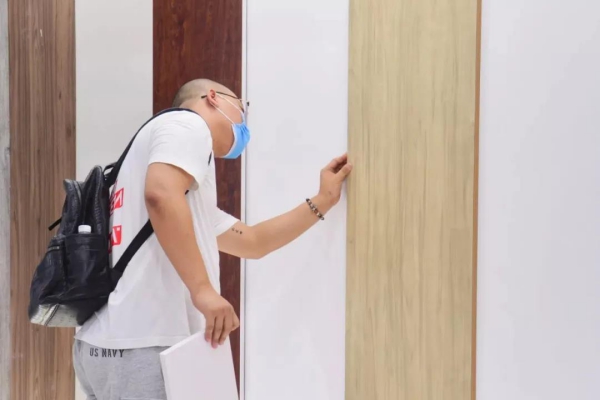 Our products are applied to children's furniture, cabinets, bathroom cabinets, outdoor furniture, etc., to build a "three-dimensional protective wall" for a warm home, and bring consumers a healthy and beautiful life.